Las Caldas by Blau hotels Sport
Entertainment at the hotel in Asturias
We are an ideal space for lovers of any sport. The environment, our facilities, and our qualified specialist staff will make the Las Caldas complex a favourite destination for amateur and professional athletes alike.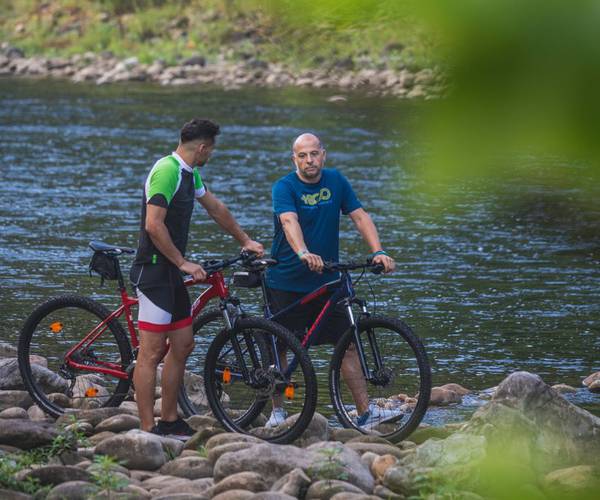 Cycling
We are a bike-friendly centre in a spectacular environment for practicing this sport, which is why we try to make life easier for those who love cycling and decide to stay with us, offering a bike storage area, a workshop, routes, a washing area, a wellness clinic, a bicycle rental option and a guide service.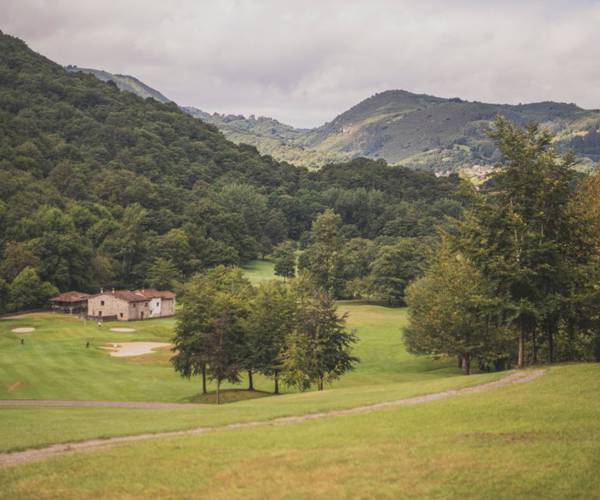 Golf
The Las Caldas Golf Course is located just 1 km from our facilities, it consists of an 18 holes par 71 course, spanning 5,678 metres. It is a golf course that is immersed in the Asturian natural landscape with trees, water, 'hórreos' (traditional raised granaries), and even a mill, making an authentic, local, and special course for enjoying this sport.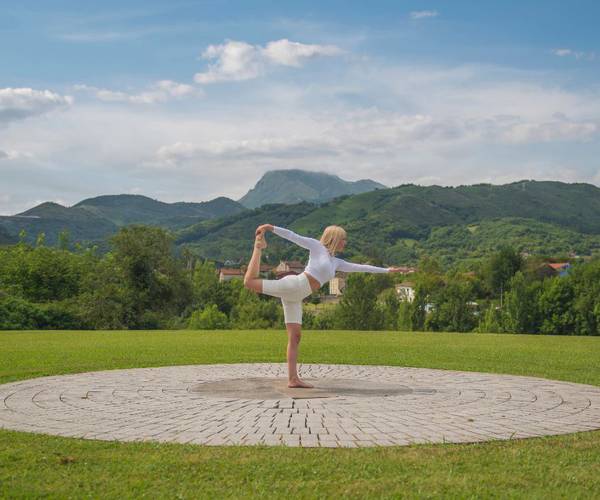 Activities
Group fitness activities at our Sports Centre