Las Caldas by Blau hotels Wellness
Wellness centre in Asturias
Wellness is our reason for being. We take advantage of the properties of our most natural therapy, mineral-medicinal water, the unique virtues of which have been used to our benefit for centuries. We have two thermal spa areas, a sports centre, a wellness & beauty area, a clinic, and a sports medicine unit. In addition, the natural energy of our environment turns Las Caldas Villa Termal by Blau Hotels into a wellness paradise.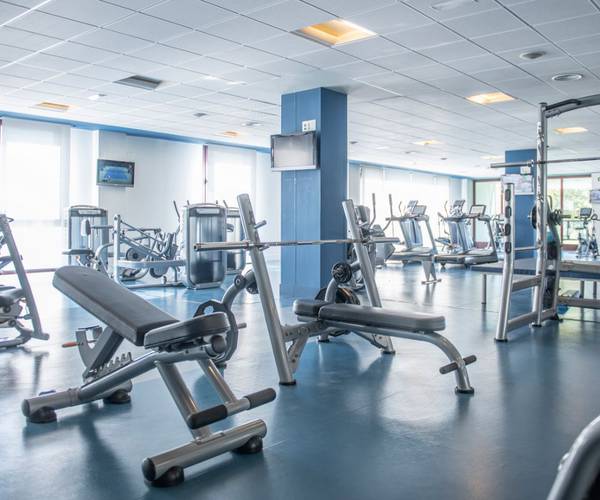 Sports Centre
The Las Caldas Villa Termal sports centre is a space with more than 400 m² equipped with everything you need to practice all kinds of sports and fitness. Here you'll find four different areas: cardiovascular, bodybuilding and toning, proprioception, and flexibility.
Our gym has renovated, state-of-the-art machines that are adapted to the needs of our clients and their objectives, always under the supervision of a team of professionals that make up the Las Caldas Clinic.

Enjoy practicing sports in a naturally lit space thanks to its large windows and its more than 100 m² of an open-air terrace with privileged views of the landscape surrounding the complex.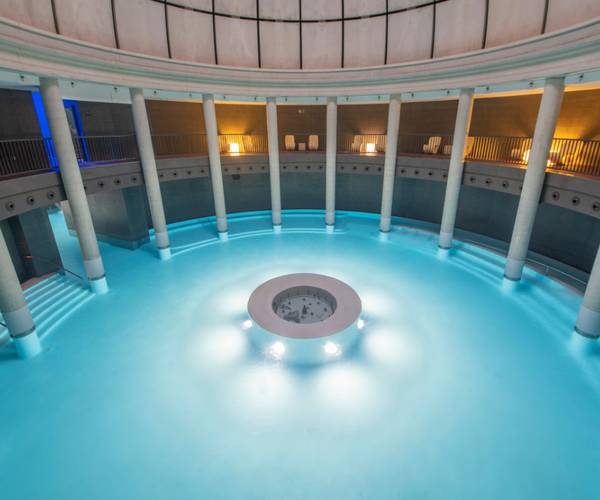 Aquaxana
Discover the magic of water at Aquaxana. This unique and innovative ecothermal space is a place where nature, sport, and wellness all come together.

4,000 m² of gardens surround the Aquaxana facilities, which feature more than 800 m² of swimming pools among which you can enjoy the 'Dome', the architecture of which was inspired by the Roman Pantheon of Agrippa, along with the active pool, the dynamic area with jets, hydromassage beds, waterfalls, Jacuzzi, etc; and the outdoor ecothermal pool, which is heated throughout the year. In addition, you will find many different spots where you can switch off from your routine and forget about stress, such as the hydrotherapy, rest and relaxation areas or our natural solarium with views of the villa and the landscape that surrounds the complex.
Without a doubt, at Aquaxana you will get to enjoy a new relaxation experience designed for everyone, at all times of the year.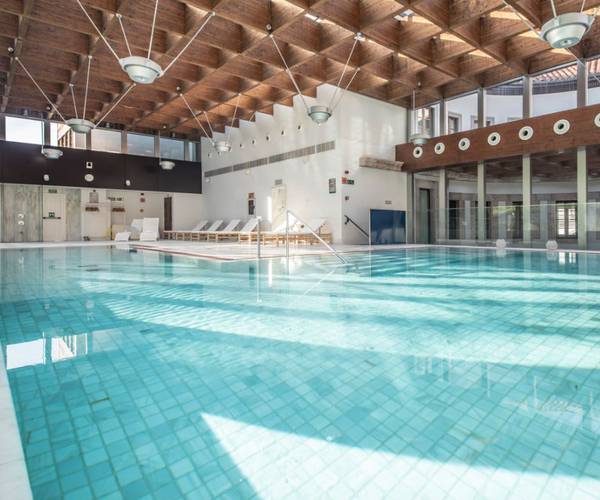 Spa
The historic building of the Las Caldas Villa Termal complex is currently home to the Gran Hotel 5* and is also the place from where the spring of mineral-medicinal water flows out that has given rise to our Royal Spa, the old Bath House from 1776, and our Thermal Spa Centre. An exceptional wellness concept that recovers the essence of a Spa with centuries of history behind it, unique vaulted spaces that contain pools with different water temperatures, dry saunas and steam rooms, showers, relaxing pools with jets, chill out areas and countless amenities where you can enjoy the benefits of hydrotherapy.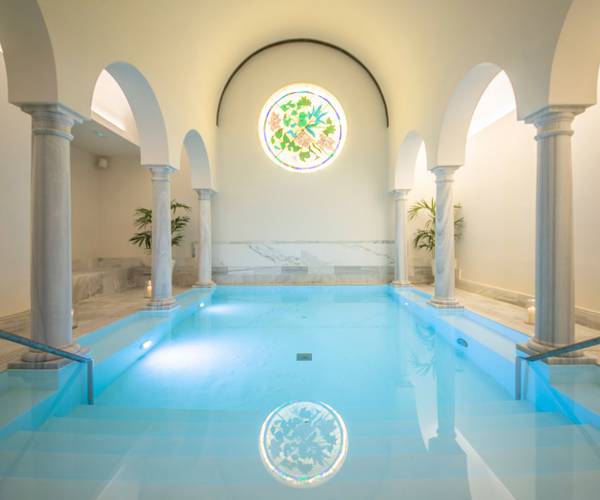 Columns Room
We can't forget to mention the Columns Room, a former chapel that has now been turned into an exclusive space with a private circuit that revolves around a unique flotation pool. It is an exclusive room where you can soak up the feeling of luxury and intimacy, and where you can enjoy an exclusive selection of treatments within the same space.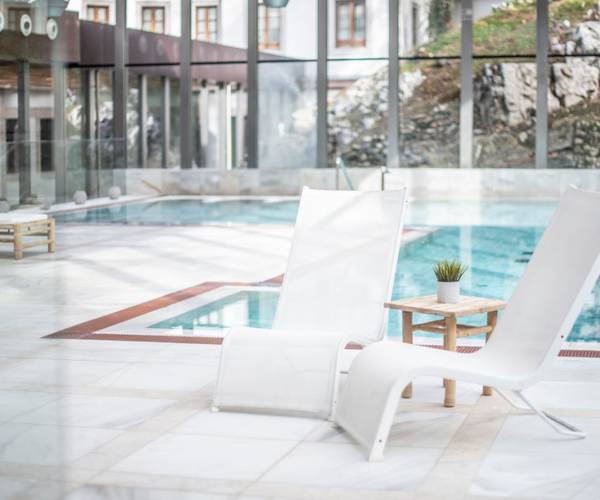 Las Caldas Clinic
The complex's Wellness Clinic was created with the aim of offering a unique service to improve the health and well-being of its clients in a comprehensive, personalised, and exclusive way. A centre where you can rebalance the body and mind with an environment and facilities that invite you to immerse yourself in complete relaxation and peace of mind.

The four fundamental pillars which the essence of the Las Caldas Clinic is based on are:
o Healthy diet
o Physical activity
o Natural treatments
o High level of specialisation

The Caldas Clinic is made up of:
- Sports Medicine Unit. Services for athletes with professionals from the areas of medicine, physiotherapy, and sports, who carry out stress and performance tests, postural tests, and sports aptitude tests.
- Physiotherapy Unit
- Nutrition Unit
- Traditional Chinese Medicine Unit
- Detox Programmes. Personalised programmes based on the client's objectives.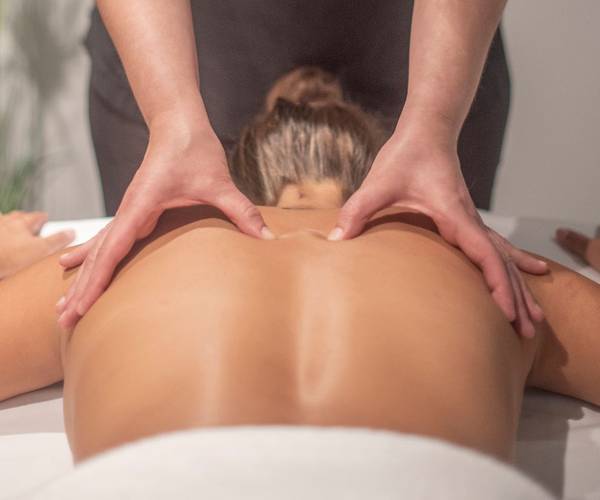 Wellness & Beauty
Our Wellness & Beauty area has 25 personalised treatment rooms, both for individuals and for couples. It offers everything from relaxing massages with essential oils, mineral-medicinal water baths and bioenergetic treatments to captivating experiences such as 'beauty secret' or 'cava and magnolias'. All treatments are carried out with our 100% organic cosmetic products.

Within this area you will find our famous Wellness programmes, designed with the main objective of achieving total well-being according to each person's individual needs.
o Anti-Stress Programme
o Beauty Programme
o Healthy Back Programme
o Reshaping Programme